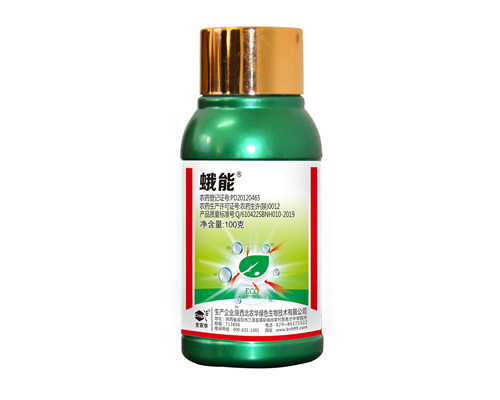 Emamectin-benzoate 5% ME
Grape Insecticide Emamectin benzoate 5% ME Formulation: Microemulsion Active ingredient: Emamectin benzoate 5% Registration object: Spodoptera litura, Thrips
Send Inquiry
Chat Now
Product Details
Grape Insecticide Emamectin benzoate 5% ME
Formulation: Microemulsion
Active ingredient: Emamectin benzoate 5%
Registration object: Spodoptera litura, Thrips
Feature
1. Pure biological preparation, safe and efficient, low toxicity, environmental protection and other advantages.
2. The dosage form is safe, does not hurt flowers and fruits, and can be used in all growth stages
3. The highest content. It is added with imported silicone vegetable oil additives to make the insecticide more powerful.
4. After extensive field experiments and application verification, it has outstanding control effect on pests with high resistance to corn budworm, corn borer, vegetable diamondback moth, beet armyworm, cabbage worm, etc.
Instructions